The Buzz management team is supported by a group of experienced associates who each specialise in a different area of our business. They offer services from commercial production, to vendor management, media buying, print advertising, web development and SEO. Working this way gives us the flexibility to deliver high quality service very cost- effectively as each associate is hand-picked for each project and only works as needed.
Caroline Marchant
After 10 years in financial services marketing, taking on a number of roles from Advertising Manager through Mortgage Marketing and finally corporate communications and sponsorship, Caroline now runs her own Marketing Consultancy working mainly in financial services, tourism and the charitable sectors. She has extensive experience in all aspects of marketing, especially strategy, research and marketing communications. Caroline also teaches marketing at Edinburgh and Heriot Watt Universities.
Juliet Thompson
Juliet worked in the Music Industry for over 10 years as a Product Manager, creating multi artist compilations and single artist box sets, responsible for the creative of all artwork, manufacturing of product and production of TV advertised commercials. Since 2004 she has been a freelance TV Producer specialising in DRTV advertising - overseeing production including, scripting longform and shortform infomercials, editing, voicing and a managing the compliance procedure for gaining Clearcast approval.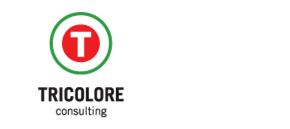 Tricolore Consulting - Tony Staniland
Tricolore Consulting provides sales solutions and ideas to the entertainment industry with particular focus on selling direct to the consumer including Direct Response TV, pan-European sales and multi-channel marketing. Managed by Tony Staniland who has over thirty years experience working in various sales and special marketing roles for EMI, PolyGram, Universal Music and Time Life.
Practical Dreamers Design - Andy Greetham
Practical Dreamers Design is an independent and imaginative design agency
working in print and new media, branding, literature and marketing communications.
The emphasis has always been on clear strategic awareness of clients' needs, answered by strong and relevant creative solutions - all the reliability and production capability of a big agency, as well as the personal touch of a small one. The agency works with clients ensuring that the material produced meets expectations - reflecting the right image to meet market expectations.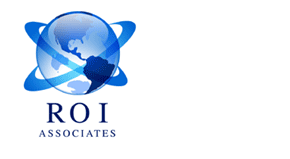 ROI Associates - Chris Dudas
ROI is a leading provider of export management, product localisation, international production development and manufacturing consulting services to the direct response industry. It delivers up-close and personal customer service, access to a tremendous network of top international distributors, hassle-free product management with no bureaucracy, and total commitment to maximising the international sales potential of your brands.

Arm Direct
Arm Direct is a leading independent UK specialist direct response agency offering DRTV, infomercial and press media buying as well as award winning creative and campaign response analysis services. As one of the pioneers of DRTV (Direct Response TV), Arm Direct has been buying television airtime at the most competitive rates for over 20 years.

ETV
ETV media group is the UK's leading independent digital media company. We work with major brands helping them exploit new opportunities in digital media. We believe that all consumer facing companies will become media companies as they seek to engage increasingly elusive and independent customers. We offer. A proven track record of delivering award winning commercial content across all media platforms.
An experienced creative team used to delivering entertaining results to a brief and on budget.
In house production and digital services ensure creative consistency, keep costs in check and ensure fast turnaround.
Steve Caras
His career spans over 40 years in media planning and buying. Notably working at the legendary agencies of Collett Dickenson and Pearce in the 70's and 80's and Abbott Mead Vickers in the 90's his role as TV Buying director saw him deal with a host of major clients. In particular with the companies of Gallaher, RHM, Weetabix, and Sainsbury, all of which he had good and close working relationships over many years.
He started a media consultancy in the late 1990's majoring on TV planning and buying across the Pan European spectrum, with particular emphasis on a client base in the DRTV sector