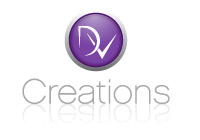 "For our UK launch, we needed the reassurance of working with an experienced team with the inside track on all aspects of DRTV business. Buzz built a strong partnership with us, focused on delivering effective targeted TV media and ensuring our operations maximised every opportunity."

James Kunitz
DV Creations

Client DV Creations had tried marketing Core Rhythms through distributors and while this helped them to see the potential of the UK market, it left them with no control over the marketing effort behind their product. DV Creations wanted a way to test direct sales in the UK market with minimum effort and affordable costs. We showed them how to do that and managed the whole process including:
Business set-up, banking and accountancy
Commercial production, clearance and versioning
Media campaign planning and buying
Operational outsourcing
We handled all of this quickly and efficiently. The test was successful and generated healthy media returns.