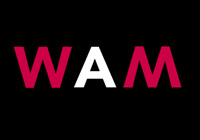 "Buzz are great! I have found the team at Buzz dynamic, professional and well organised. They really took time to get to know our brand and provide a bespoke strategy."

Paul Windle
WAM

Client Paul Windle has developed a range of high-end professional hair styling tools and is selling them to consumers on line and in top-drawer retail outlets such as Harrods, Selfridges and Liberty. Paul's customers are discerning high net worth individuals. WAM was looking for new ways to reach its target audience direct, increase awareness and expand its reach. Paul was not initially convinced that DRTV advertising could build his brand, or increase direct sales and retail sales, so Buzz persuaded him to test-market his Mini Styler on QVC.
Buzz used its contacts and experience of working with QVC to get the product seen by their buyers and to get it quickly through the many hurdles of QC, compliance and goods inward without any costly hitches. We worked with QVC to ensure that the presentation would be a success by preparing the on-air presenters, selecting models and making sure that the guest presenter was well primed.
Our guest presenter, Neil Moodie is co-owner of WAM and an international session stylist, known for his work on photo shoots and preparing models for designer fashion shows. In between photo shoots and London Fashion Week he presented the Mini Styler on QVC in what became the first in a series of sell-out presentations. WAM is now convinced that TV is for them and we are working on a campaign for 2010. Watch this space...